Cyber Security illumio

Founded in 2013 by successful security industry pros, Illumio started with the mission that security should be the enabler — not the roadblock — to agile computing in both traditional data centers and public clouds. To build the most comprehensive and continuous security platform for the world's most demanding organizations, our management team was recruited from industry leaders in the security and computing world including Cisco, Juniper, VMware, Nicira, McAfee, Fortify, and Riverbed. They bring with them the knowledge and well-earned track record to make Illumio the new foundation for cloud and data center security.
Illumio vision gave way to a security segmentation platform that gives application visibility and 24/7 control to stop lateral movement – preventing the spread of breaches across any data center or cloud on bare-metal, virtual machines, and containers.
Solving the lateral movement problem
Lateral movement occurs in every single breach. An intruder breaches the perimeter, often compromising a low-value target, then moves laterally across the network until they reach what they're after.
Illumio solved this problem. It all starts with a map that gives complete visibility into any application environment, no matter how complex it is, and brings to light what's communicating and what shouldn't be. Use that map to simply create East-West segmentation policies.
Visibility begets simplicity. This is why customers rely on Illumio to keep lateral movement in check and reduce their cyber risk.
More security, less complexity
While many solutions deliver segmentation capabilities, they're designed to do other things.
Illumio was purpose-built for security and founded on the principle of Zero Trust, dubbed the top current offering for Zero Trust by Forrester Research in 2019.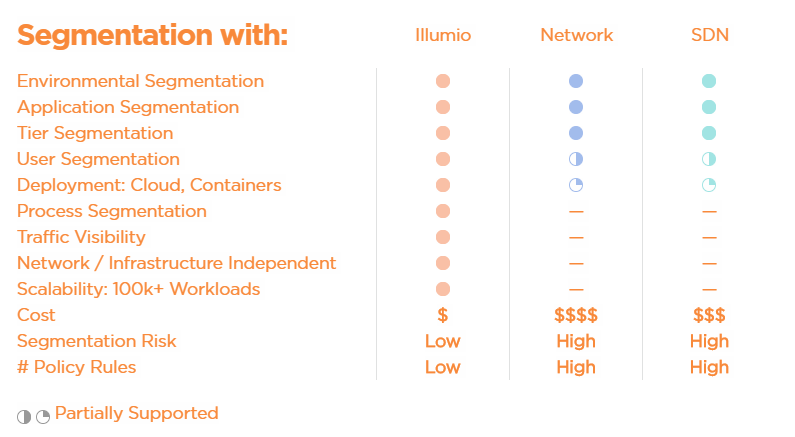 Adaptive Security Platform
Illumio ASP is uniquely designed to enable customer to use the enforcement points that already exist in infrastructure to improve data center and cloud security. No additional hardware or re-architecting network.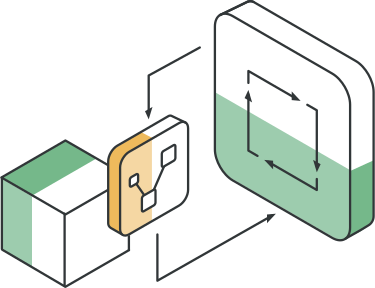 Virtual Enforcement Node (VEN)
Not just any lightweight agent – acting more like an antenna than an agent, the VEN is a core component of Illumio ASP. It sends and receives information, programs pre-existing enforcement points, and detects policy violations.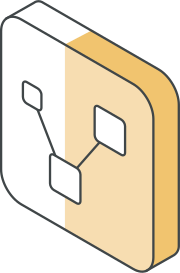 Policy Compute Engine (PCE)
The "brain" of Illumio ASP. The PCE builds a live map using the information shared from the VEN showing how applications are communicating and creates optimal security policies based on those insights.