Infrastructure ZStack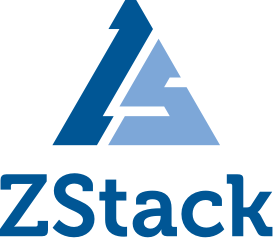 Founded in 2015, Shanghai Yunzhou Information and Technology Ltd. (also known as ZStack) is a leading cloud computing technologies vendor that specializes in the research and development of cloud computing software and hardware. ZStack has about 400 employees, around 70% of them are R&D and technical team members.
With the great effort of our committed partner networks, ZStack has successfully provided the state-of-art cloud computing technologies to more than 2,500 enterprise users coming from over 30 countries. The productized services ZStack providing include ZStack Private Cloud, ZStack Hybrid Cloud, ZStack Mini, ZStack Cloud Management Platform (CMP), and ZStack Ceph Enterprise. ZStack outstanding performance and powerful self-development capabilities have attracted a lot of giant enterprises such as Alibaba Cloud, China Telecom, Shenzhen Capital Group to become our strategic investors.
With an innovative concept of productization, ZStack was the first to propose the "4S standard": Simple, Strong, Scalable, and Smart. ZStack also initiated and has been maintaining an open-source IaaS community zstack.io, which soon has risen to be one of the most influential communities in China. zstack.io has inspired more than ten thousand community users with its cloud software downloads, online documentation, training programs, knowledge base, and many other resources. ZStack has been widely recognized as one of the fastest growing cloud computing vendors in the industry.
In order to further explore the international market, ZStack English Information Technologies Limited (ZStack Int'l), a 100% subsidiary of Shanghai Yunzhou, was established in Hong Kong in July 2021. We target to provide services for 20+ countries or regions in the coming three years by building our own local sales and SE teams, complete partners networks, excellent customers experience with many successful reference cases, and so on. We will proactively deliver our corporate mission "Empower every enterprise to have their own cloud" to every corner of the world.