Infrastructure Vertiv

Architects of ContinuityTM
Vertiv brings together hardware, software, analytics and ongoing services to ensure its customers' vital applications run continuously, perform optimally and grow with their business needs. Vertiv solves the most important challenges facing today's data centers, communication networks and commercial and industrial facilities with a portfolio of power, cooling and IT infrastructure solutions and services that extends from the cloud to the edge of the network.
Vertiv Capabilities
Power Management, Thermal Management, IT & Edge Infrastructure AND Solutions & Services.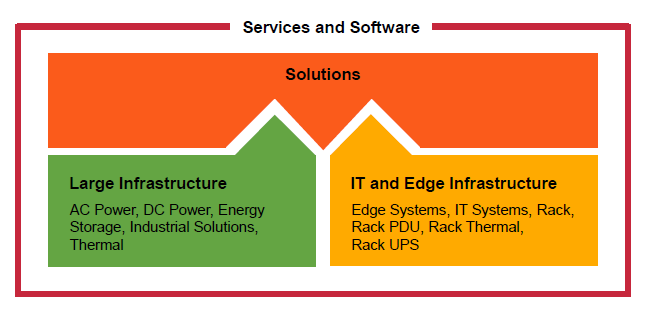 Large Infrastructure
Project, maintenance and performance services for data centers, communication networks and industrial markets.

IT and Edge Infrastructure
Use cases:
Data Intensive

•Restricted Connectivity

•Smart Cities / Factories / Homeand Building

•HD Content Distribution

•High-Performance Computing

•Virtual Reality

Machine to Machine

•Smart Security

•Smart Grid

•Low-Latency Content Dist.

•Arbitrage Market

•Real-time Analytics

•Defense Force Simulation

Human-Latency Sensitive

•Web Site Optimization

•Augmented Reality

•Smart Retail

•Natural Language Processing

Life Critical

•Digital Health

•Connected/Autonomous Cars

•Drones

•Smart Transportation

•Autonomous Robots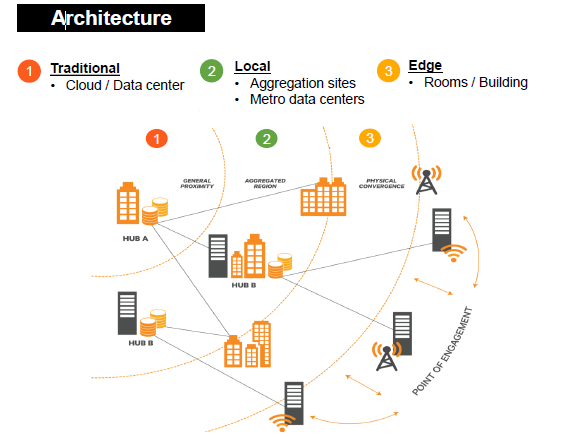 Vertiv Data Centre Application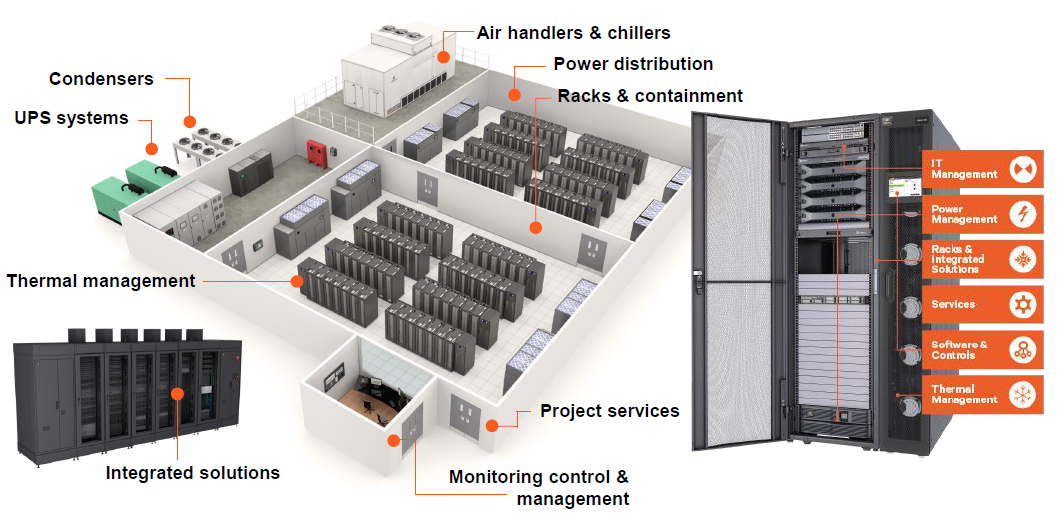 Why Vertiv?
Customer base

We serve +70% of Fortune 500 companies

Operating capabilities

We have 20+ GW of installed cooling capacity and 14+ GW of installed UPS power. Creating a $15B installed base

Customer satisfaction

We have a Net Promoter Score of 40

Data

We make decisions based on data collected from 1,000,000+ pieces of equipment

Performance

We have 85% service renewal rates and 55% warranty capture rate in power*

Sites

We keep 600,000+ customer sites connected

First-time fix

We have ~90% first-time fix ratein site emergency visits. Returning critical load within 24 hours

Remote monitor

We remotely monitor 12,000+ customers