2022-06-07
SiS International Limited Partners with Orca Security for Comprehensive Solution to Manage Cloud Threats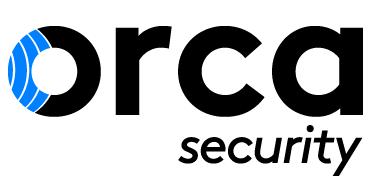 SiS International Limited Partners with Orca Security for Comprehensive Solution to Manage Cloud Threats
Harnesses a single cloud security platform for comprehensive coverage of key security risks, eliminating the need for disparate and legacy solutions
Hong Kong – Jun 2022
SiS International Limited is excited to announce a new partnership with Orca Security, the cloud security innovation leader. As more organizations rapidly transform to operate in the cloud, their threat landscape expands in-tandem and they need a comprehensive platform to gain vulnerability visibility, data protection, and compliance over their complete cloud estate.
Through this collaboration, SiS International is now able to directly offer its customers comprehensive cloud security and compliance in a fraction of the time and operational cost of agent-based systems. Orca Security can be deployed in minutes, without agents or causing production hits on live environments.
Orca Security provides 100 percent agentless, full-stack, deep visibility into AWS, Azure, and Google Cloud through a single Cloud Native Application Protection Platform (CNAPP). Organizations no longer need to rely on disparate products for cloud workload and data protection, vulnerability management, compliance, or cloud security posture management (CSPM). Orca Security combines these solutions into an integrated platform.
Orca Security Score Assessment Opportunity
To launch this collaboration with Orca Security, SiS International is offering a free, no-obligation Orca Security Score assessment—helping organizations assess their cloud security posture and determine where they are most at risk. This assessment will evaluate unsecured data, suspicious activity, vulnerable assets, organizational responsiveness, and authentication configurations.
"At Orca Security, we view our customer's cloud as an interconnected web of assets to be understood and protected. That is why we provide a single pane of glass to uncover all cloud vulnerabilities, maintain compliance, and understand which attack paths and combinations of threats pose the greatest business risk," said Avi Shua, co-founder and CEO for Orca Security. "We are excited to have SiS International Limited helping bring Orca Security to the businesses that can most benefit from our comprehensive cloud security and compliance platform."
"Enhancing the ability for our joint customers to detect and remediate sophisticated cyber threats through the popular cloud platform is the focus of our partnership with Orca. With rich portfolios of complimentary security solutions, SiS will work together with Orca to provide a 100% cloud visibility and comprehensive security approach to help customers to adopt a defense-in-depth strategy," said Raymond Au, Assistant General Manager, SiS International.
Connect with SiS International today to learn how to replace legacy products and multiple point solutions with Orca Security's comprehensive cloud security platform.
Cloud Risk Insights and Application Production Security
Orca Security also recently announced several new platform capabilities including Attack Path Analysis and Business Impact Score for Cloud-Native Applications. The new capability automatically combines cloud risks and insights, including vulnerabilities, misconfigurations, and trust privileges, to surface the most critical attack paths leading to an organization's crown jewel assets.
The company also recently built the industry's first cloud security solution to provide context-aware Shift Left Security for cloud infrastructure and applications. Orca Security helps DevOps teams understand and fix security issues in cloud production environments earlier in the software development lifecycle (SDLC), while also providing automated remediation to prevent security issues from progressing across the SDLC.
About Orca Security
Orca Security provides instant-on security and compliance for AWS, Azure, and GCP- without the gaps in coverage, alert fatigue, and operational costs of agents or sidecars. Simplify cloud security operations with a single CNAPP platform for workload and data protection, cloud security posture management (CSPM), vulnerability management, and compliance.
Orca Security prioritizes risk based on the severity of the security issue, its accessibility, and business impact. This helps you focus on the critical alerts that matter most. Orca Security is trusted by global innovators, including Databricks, Autodesk, NCR, Gannett, and Robinhood. Connect your first account in minutes: https://orca.security or take the free cloud risk assessment.
About SiS
SiS International Limited is one of the largest IT distributors in Hong Kong which carries various famous international IT brands including systems, infrastructure, networking, security, personal devices and mobility products. Being a "Value-Added Distributor", SiS been acquiring and delivering latest IT technologies from leading vendors to the local market through our extensive channel partners, for the purpose to assist local business owners to ensure their IT infrastructure running in a secure, safe, optimized and reliable environments"
Learn more: https://www.sisdistribution.com.hk/en/
You can find further information on our websites or reach us by:
Phone: +852 3626 8638
Email:[email protected]
Website: www.sisdistribution.com.hk
SiS International Limited
Back