Thermal Detection ScanViS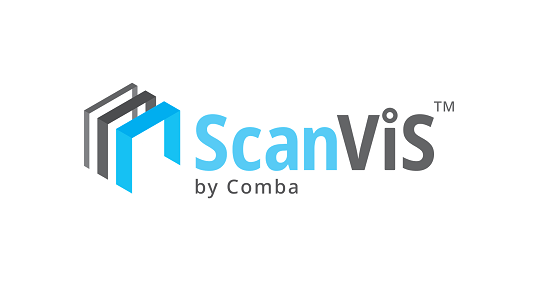 Our mission
ScanViS expedites the use of top-notch, forward-thinking facial recognition technology for safe, accurate authentication process in both private and public sectors to enhance operation efficiency and team performance. We aim to make ID verification processes more smart, efficient, reliable, and convenient, and to make internal and external services more personalized.
Our offering
Access control solutions
Open, scalable and flexible access control solutions that integrate seamlessly with other systems.
Attendance solutions
Accurate, adaptable attendance solutions to improve on-site operation efficiency and enhance attendee's experience.
Customer experience solutions
Fast, high performance customer facial recognition solutions to interact with targeted customers, and consolidate customer analytics for service and business improvement.
Public safety solutions
Powerful, robust, self-contained public safety solutions to protect citizens and property for a safer community.
Training, service and support
A range of technical support, trainings, tools that help customers get the most out of their investment and work successfully with ScanViS solutions.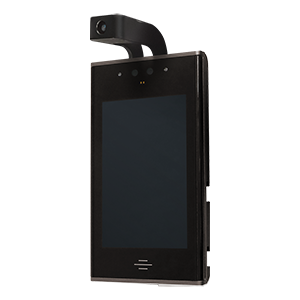 ScanViS Thermal Detection Series stands with everyone to keep the community safe from invisible threats. It provides non-invasive, speedy, cost effective and accurate means for body temperature screening in anytime and anywhere such as school, commercial building and construction site entrance to secure public health.
Automated access control system with fever detection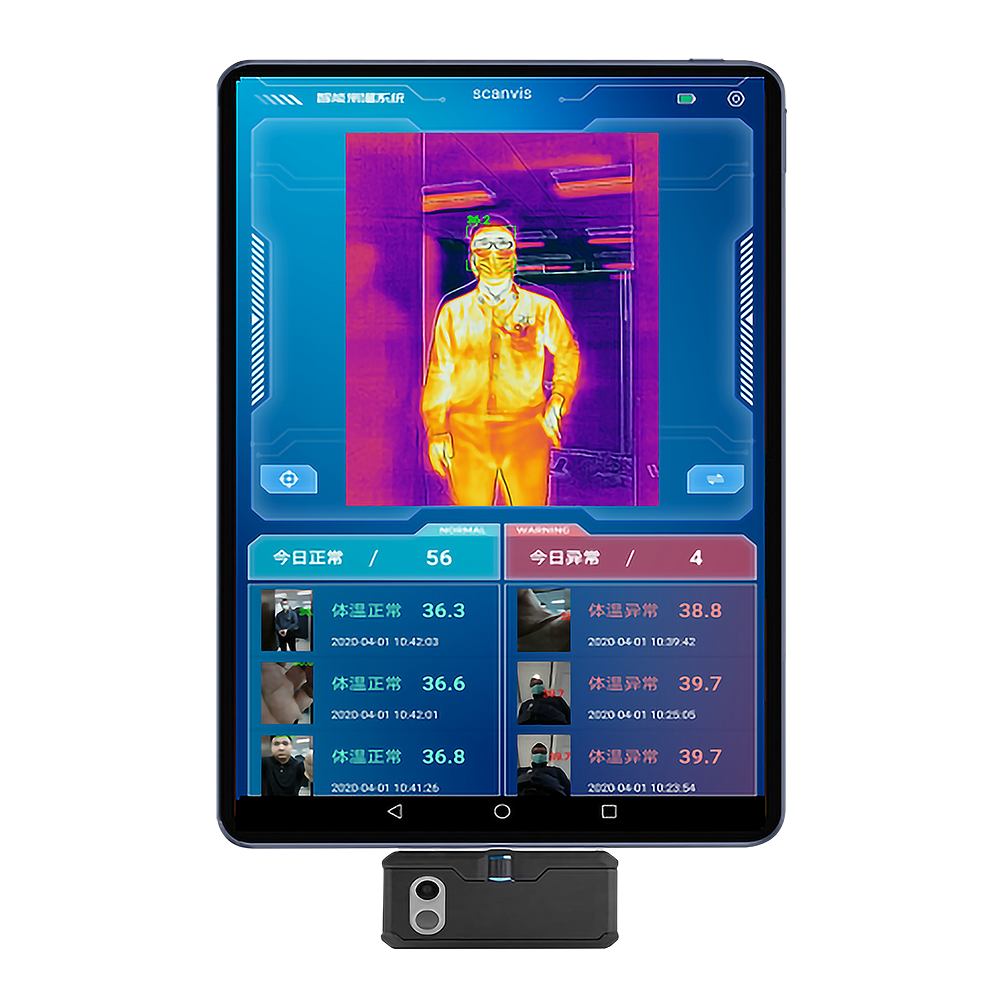 GateGuard TH (thermal)
combines
facial recognition
and
fever detection functions
in a standalone device. Engineered with state-of-the-art sensor technology, its
temperature detection distance is up to 2 meters
, which provides safe screening to staff and visitors before entering the premises or venues. If an abnormal temperature is detected, the system sets off an alarm, or denies access when employing in the GateGuard automated access control system.
For ID verification, GateGuard TH offers multi-factor authentication methods allowing enterprise or organization to assign different authentication protocols to different staff levels. While liveness detection to prevent fraud identity and additional dry contact to enable more door or access control, private security can be strengthened.
The flexible and user-friendly
Central Management System
(
Win CMS or Cloud CMS
) platform enables administrators to
manage ID group and schedule setting
, as well as generate graphical reports of access logs and temperatures records for better monitoring. It significantly enhances operation efficiency of both administration and security personnel, saving their time to improve productivity.
Thermal detection pad for both office and retail environments
ScanViS The
rmal Detecting System
is a small, light pad integrated with
visible light
and
infrared thermal imaging technology
. It adapts the most advanced automatic temperature correction algorithm and the latest AI face detection algorithm to accurately measure the face temperature of visitors in real-time. When an elevated body temperature is detected, the system will automatically report to staff for re-inspection. It can work properly even the visitor is wearing a surgical mask.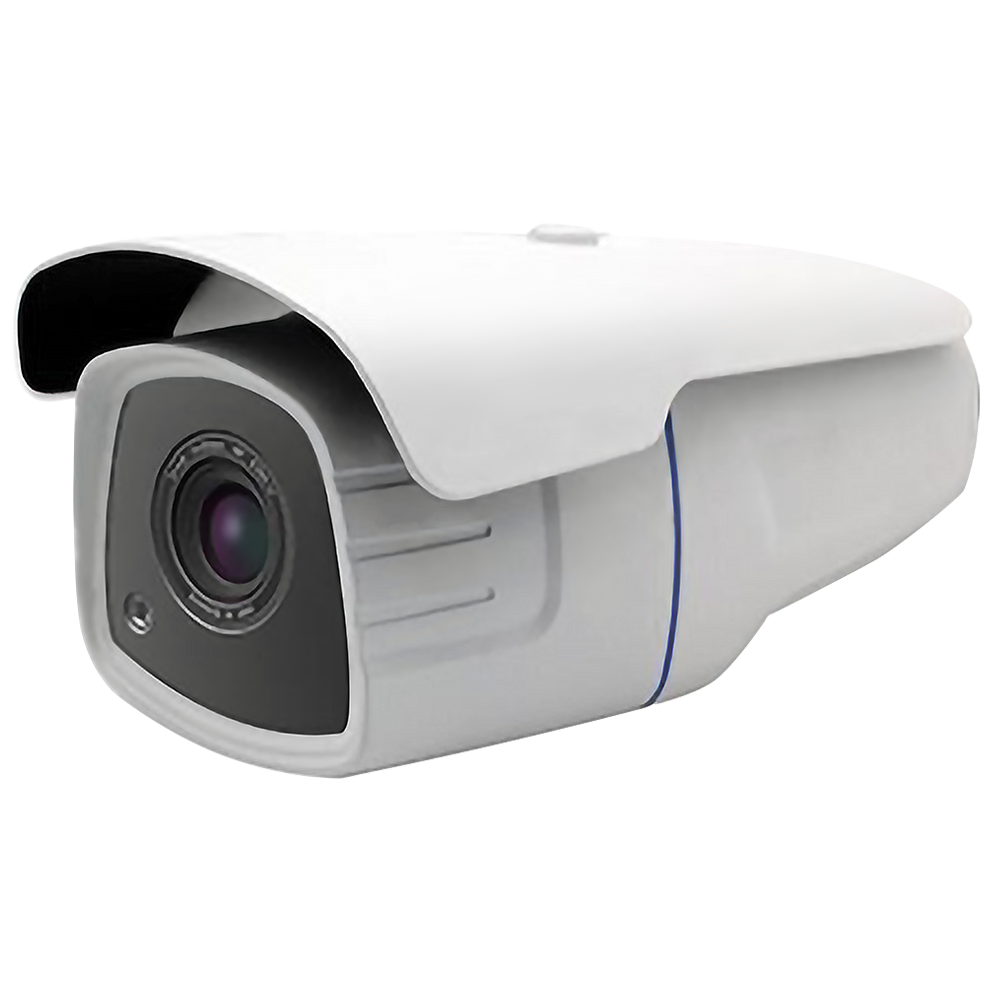 Given the contactless temperature detection distance is up to 2 meters, the system is able to detect multiple faces simultaneously which significantly increases the traffic efficiency by reducing queuing time.
Structured with internal battery, the thermal detection pad enables temporary setup in location without power supply. It can also work on a single machine or connect to a back-end cloud platform to achieve multi-point deployment and control, data traceability, big data analysis, visual data presentation, and cross-platform docking management.
Dual sensor thermal imaging system for mass blind fever screening
The system featuring bi-spectrum dual channel (infra light + visible light) camera uses a non-refrigerated core and low signal-noise image processing technology to perform high-speed fever screening in authorities and businesses. Visible light is all that is required to capture the human face, allowing the thermal imaging to monitor body temperature in a variety of conditions (emissivity, distance, ambient temperature, etc.).
Using advanced facial recognition algorithm for face tracking, the system focuses on face temperature detection to ensure accurate measurements. Using facial recognition also minimizes false readings, such as a person carrying a hot drink. Deploying with a dedicated software platform, alarm function can be set to notify abnormal temperature.
It can accurately detect facial temperatures of multiple people at once, with an accuracy of ≤0.3ºC. Temperature detection range can be set with the optimal detection distance up to 3 meters. It is an ideal solution for monitoring body temperatures at entrances to events, transport hubs and buildings.