Networking Extreme

Extreme Networks is a networking company that designs, develops and manufactures wired and wireless network infrastructure equipment. It also develops the software for network management, policy, analytics, security and access controls.
Extreme Wireless is powered by Cloud, ML and AI to deliver enhanced user experiences with effortless networking
1. LEADING WI-FI 6
High efficiency, high capacity Wi-Fi that utilizes the latest technologies to optimize and protect bandwidth in all environments

2. CLOUD-DRIVEN
Combine the leading Wi-Fi hardware with next-generation Extreme cloud management to simplify every aspect of IT operations from deployment to support

3. MACHINE LEARNING
Make the network work for you instead of the other way around with self-driving Wi-Fi powered by millions of actionable insights to continually adapt and adjust performance.
Increase Performance, Increase Security with Extreme Wireless
HIGH SPEED & EFFICIENCY
With the latest Wi-Fi technologies including OFDMA, MU-MIMO, and software-defined dual 5 GHz radios, our access points deliver uncompromising performance in the most demanding environments.
VISIBILITY AND CONTROL
Combined with industry leading network management, our access points capture meaningful performance and security insights about associated clients to assist administrators in both optimizing and protecting their network and organization.
CONTEXT-BASED OPTIMIZATION
Extreme Access Points identify associated users, devices, and applications, applying contextualized network policies to prioritize, restrict, or limit network performance at an individual or group level to ensure your high capacity network is maximized.
SECURE ACCESS FOR ALL
Secure corporate, guest, BYOD, and IoT devices to enterprise levels with a range of authentication options and granular network policies that can be applied globally or customized for local access.
ExtremeCloud™ IQ – a new breed of cloud management
ExtremeCloud™ IQ helps organizations automate end-to-end, edge-to-DC network operations, unlock new analytics, scale faster, and secure and optimize the end user and application experience.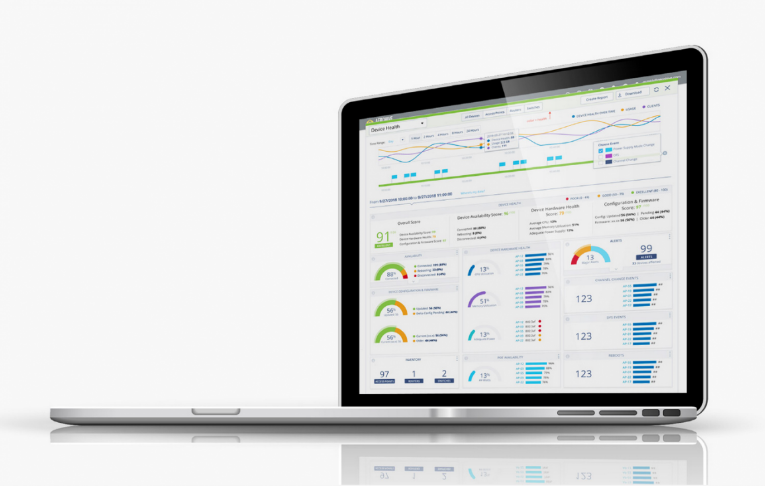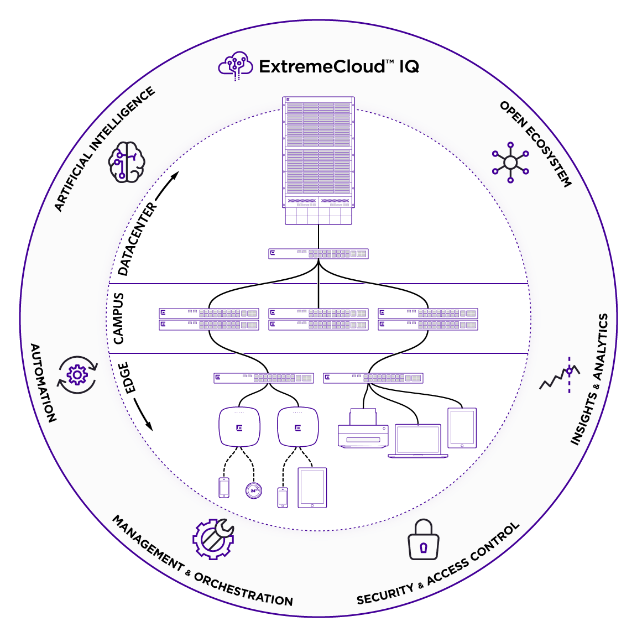 Breadth: End to End Enterprise; Edge to Data Center solutions for all of your network needs.
Depth: Management, intelligence, & assurance to optimize both your network and business.
Quality: Real-time dev, continuous ML/AI innovation, and ISO27001 certified to accelerate and protect your investment.
Efficiency:
Technology and business innovations that are 30% more cost effective to you than any other solution.

Built on a 4th generation platform, ExtremeCloud™ IQ takes advantage of advanced machine learning and AI capabilities to simplify sophisticated management, enhance visibility and control, and reduce cost and complexity of your enterprise edge to data center infrastructure.