2022-12-05
SiS International won the "APAC Partner of the Year" Award from the Darktrace Annual Partner Summit.

Hong Kong – Friday, December 5th, 2022 – Darktrace, a global leader in cyber security artificial intelligence, announced the winners of its annual Partner Awards at the 2022 Darktrace Partner Summit.
The Darktrace Partner Awards recognize technical and commercial excellence from partners in achieving joint strategic and cultural objectives. SiS International Limited won the "APAC Partner of the Year." As an experienced distributor, SiS International Limited offers local customers professional technical services and assists in the proliferate success of their businesses.
Darktrace detects full-range cyber threats and interrupts in-progress cyber-attacks in the shortest period in your cloud environment with its threat intelligence, and fast-moving action without disrupting your business. "Darktrace is the enterprise's most robust and reliable backing, and the best partner for driving business innovation and efficiency." Said Raymond Au, the Assistant General Manager of SiS.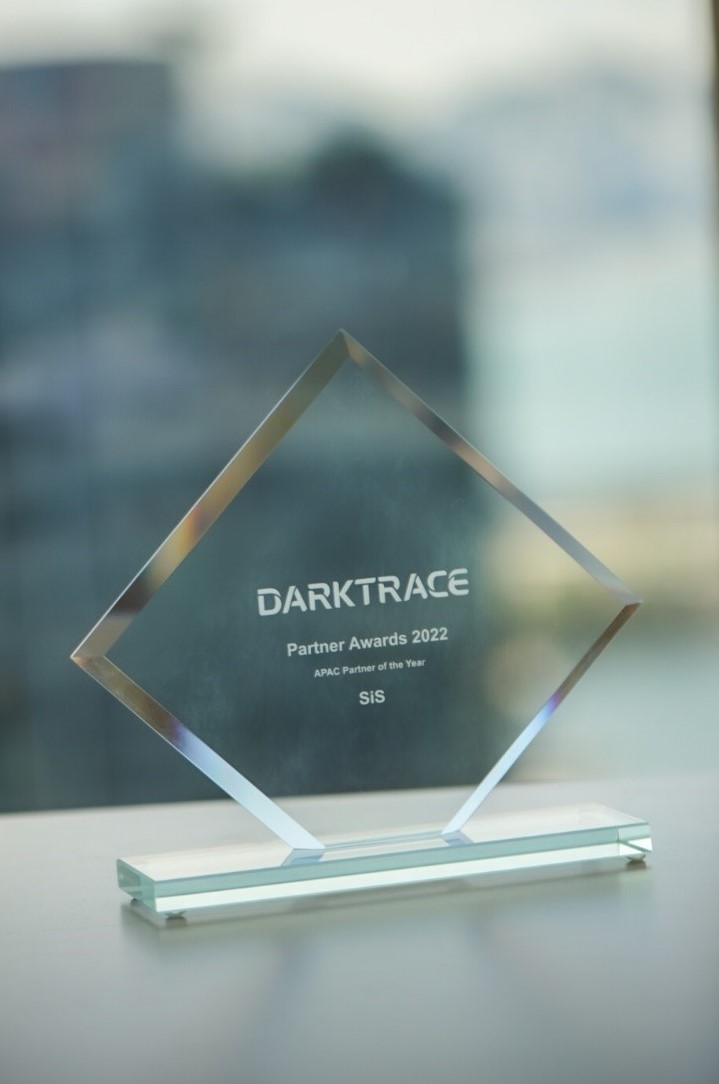 Darktrace's launch of its latest product - Darktrace PREVENT™
Darktrace's latest product launch, Darktrace PREVENT™, Darktrace PREVENT is an interconnected set of AI products that deliver proactive cyber security to help organizations pre-empt future cyber-attacks. The product family empowers the CISO and security staff to become an AI-powered Red Team, simulating attacks, identifying critical assets, and testing pathways of vulnerability, then shoring up defenses to prevent attackers from reaching vital systems and data.
About SiS International Limited
SiS International Limited is a wholly owned subsidiary of SiS International Holdings Ltd, a company listed on the Main Board of the Stock Exchange of Hong Kong Limited. SiS International Limited was first founded in 1983, and become one of the largest distributors of IT solutions across Asian countries. With over 30 years in the distribution business, SiS has managed to build long-term and trusting relationships with vendors and channel partners.
For more detail, please visit: https://darktrace.com/newsroom/darktrace-announces-2022-partner-awards
Back