2020-10-05
SiS International Limited appointed as an authorized distributor of Hillstone Networks.
HONG KONG – Oct 5, 2020
We, SiS International Limited,one of the largest IT solution distributors in Hong Kong, are pleased to announce that we have entered into a distribution agreement with Hillstone Networks, a leading provider of Enterprise Network Security and Risk Management solutions.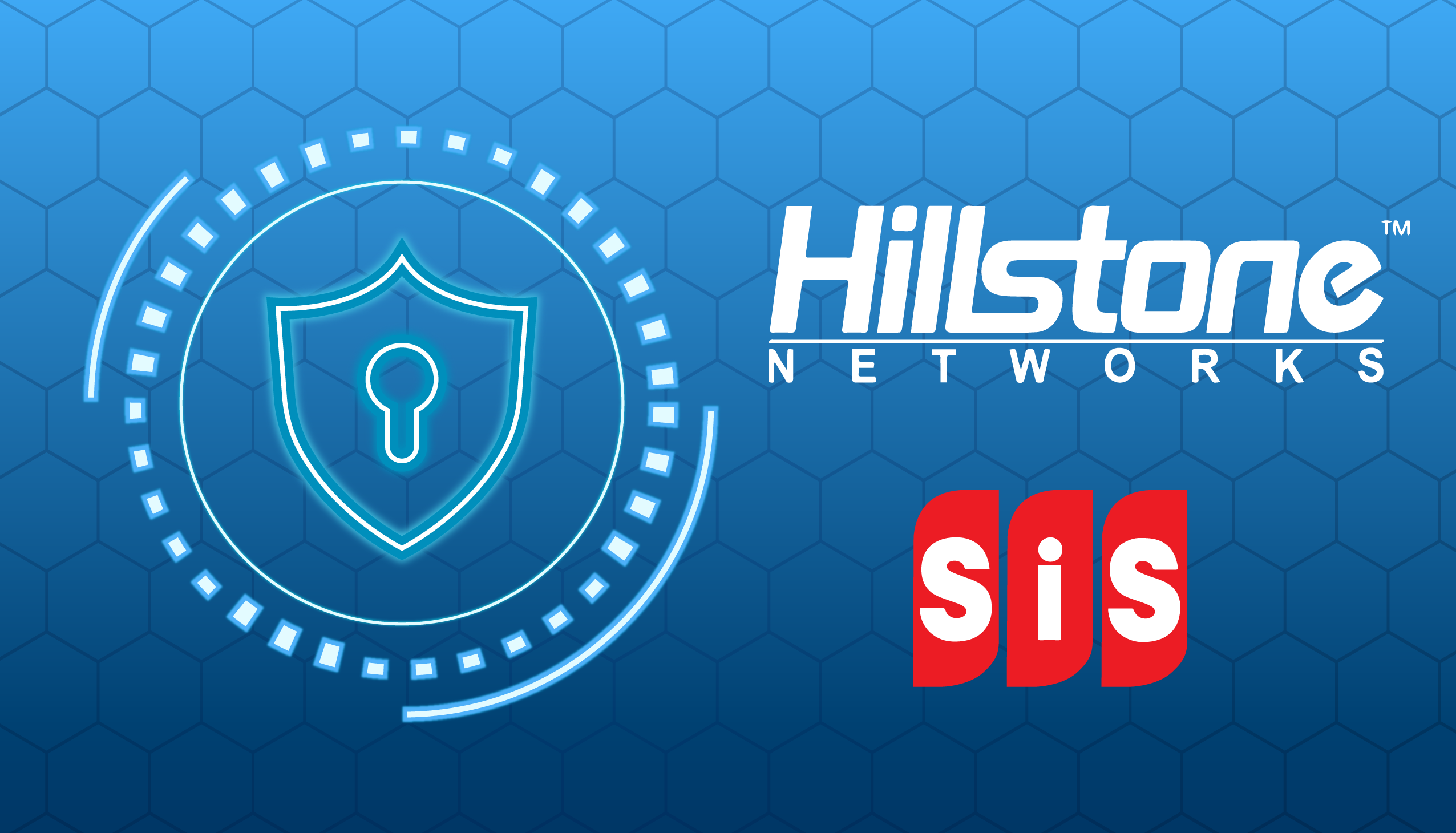 "Cybersecurity becomes more important than ever, even small businesses are at risk for cyber-attacks", says Raymond Au, Business Development Director of SiS. "We are honored to be the distributor of Hillstone in Hong Kong and Macau, and we are confident that our partnership with Hillstone will provide our customers a superior quality of service that ensures their network security and data protection".
SiS will play an important role in the construction, enhancement and consolidation of the channel, and we are confident that our partnership will widen the range of coverage, and thus bring our clients' cyber-security to a brand-new level.
Hillstone's product line covers multiple facets of data security including Next Generation Firewalls, Intrusion Prevention Systems, Server Breach Detection, Virtual Firewalls for network edge, as well as micro-segmentation that are suitable for both private and public cloud environments. Currently, Hillstone has already delivered our innovative, reliable, and effective network security solutions to more than 18,000 enterprise customers worldwide, including Fortune 500 enterprises, financial and educational institutions, government, and various IT service providers.
Soundness of Hillstone has been well-recognized by Gartner six years in a row in its Magic Quadrant for Network Firewalls, and included as a representative vendor in Market Guide for Network Detection and Response, Market Guide for Intrusion Detection and Prevention Systems, and Gartner Market Guide for Cloud Workload Protection Platforms.
About Hillstone
Hillstone Networks' Enterprise Network Security and Risk Management solutions provide visibility, intelligence and protection to ensure that enterprises can comprehensively see, thoroughly understand, and rapidly act against cyber-threats. Being recognized by leading analysts and trusted by global enterprises, Hillstone's solutions cover enterprises from edge to cloud while improving total-cost-of-ownership. To learn more, please visit
www.hillstonenet.com
.
About SiS
SiS International Limited is a wholly owned subsidiary of SiS International Holdings Ltd (SEHK:529). Since SiS was first founded in 1983, it has been one of the largest distributors of IT solutions across Asian countries. With over 30-year experience in the IT industry, SiS has formed long-term and trustworthy relationships with both vendors and channel partners. As an experienced distributor, SiS not only provides a wide variety of IT products, but also offers professional technical services. By delivering business solutions to our customers, we assist our clients to come up with the most up-to-date necessities against cyber crisis and support their continuous commercial developments. Full details to follow on
www.sisdistribution.com.hk
.
You can find further information on our websites or reach us by:
Phone: +852 3626 8638
Email:[email protected]
Website: www.sisdistribution.com.hk
SiS International Limited
Back